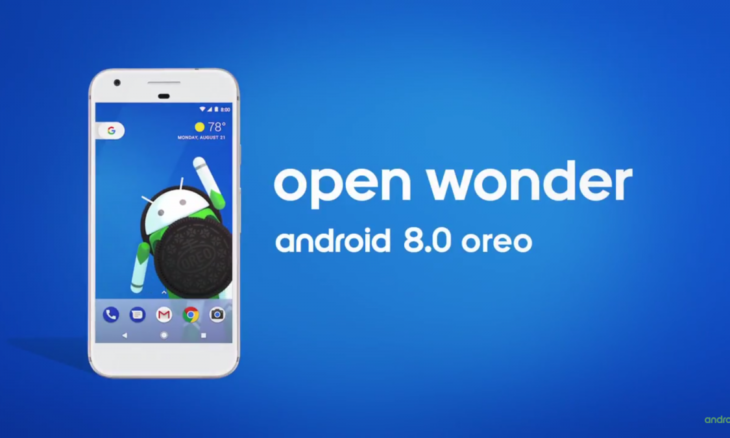 Intro 
Android indeed dominates the android operating system through its unique features and easy to use interface. In fact, Android takes over the OS market with a wapping 74.6 percent share. Not to remark how easy it is to customize and upgrade your device with an android operating system. Custom Roms for Android can be the right choice for you if you are trying to do so. 
However, there are many Custom ROMs in the Android ecosystem that will increase your user experience. After all, Android OS is highly customizable for developers and also the general people. So, let us check out the best custom ROMs in 2020. 
Please note that not all Custom ROMs will work correctly on your android phone. All Android phones have different processors and other hardware. But once you bypass the fundamental problems, you can surely enhance your user experience to the best. 
What are Custom ROMs for Android?
Custom ROMs are a form of modified OS that can improve your android UI. Furthermore, your performance will also increase. If you are looking for the top graded custom ROMs, then this article is for you. However, different phones require different customs ROMs to work efficiently. 
Almost all customs ROMs support the most selling phones. So, to increase online traffic, many developers even accept requests for custom ROM development. Furthermore, you can customize your version of custom ROMs for Android simply by tweaking some simple settings. Anyways, this topic is for a new day and a new article. 
Basic Requirements of Custom Roms for Android
Even if you have the best hardware, you need to do some basic stuff before installing custom ROMs for Android. So, let's see the requirements,
Unlocking Bootloader
To install custom ROM for Android, you need to first unlock your bootloader. Bootloaders are system programs that appear in your device before starting. For further information, the boot medium gets all its data from the firmware or BIOS. 
Installing Custom Recovery
Firstly, Custom recovery is a recovery environment that lets you flash any ROM or software on your device. However, stock custom recovery can be inaccessible for users in many cases. So, to install custom ROMs for Android, you would need to install a custom recovery first. You can use TWRP as it has the best library of rallies for Android. 
How to install Custom ROMs for Android
Custom ROMs can surely give you the best user experience for your smartphone. In fact, many say that custom ROMs are the best thing ever. If you are trying to discard your laggy stock ROM, then see the following steps.
Firstly, unlock your bootloader. You can undoubtedly unlock your bootloader by various methods. But be aware that you need to open it safely. Or else, your device may get stuck in a boot loop. 
Secondly, install a custom recovery on your mobile device. TWPR works best for all androids, and so you should undoubtedly take it for granted. 
So, now find a custom ROM that will fit according to your needs. You may need to download many custom ROM as not all of them will function. 
Finally, you have to flash the ROM by using the TWRP recovery. I repeat, you can not install the custom ROM without using a TWRP. 
Note: sometimes you may get stranded in a bootloop. This is because you couldn't tweak the settings of the custom ROM properly. 
8 Best Custom ROMs for Android
Here are some of the best Custom ROMs for Android in 2020. Almost all of them work on phones that are highly popular. For example, all low price high specs devices of Xiaomi, Realme, Samsung, etc. 
AOSP Extended
If looking cool is your thing, then the AOSP extended might just satisfy you. In fact, it has tons of sleek and modern features that will extend your experience. Surely, we all want our mobile device to look and feel as smooth as possible. However, people may get confused, as, in some places, AOSP is also called AEX ROM. 
Furthermore, AOSP has the feel of a Stock UI with an improved surface theme engine. So, the AEX ROM gives you improved battery life, fast interface, and a bugless experience. 
Bootleggers Rom
Ground Zero Open Source Project( GZOSP) is the basis of this fantastic Bootleggers ROM. Being a portion of one of the most popular Android development projects, Bootleggers ROMs are suited for all. In fact, this ROM is fully customizable, shows less lagging, and is mostly stable. 
Furthermore, you will get fully packed settings of custom wallpaper, Ringtones, fonts, etc. In addition, this ROM has multiple apps, a cool interface, and stable UI. Finally, Bootleggers ROM is a great choice for all you tech enthusiasts. 
Dirty Unicorns
Dirty Unicorns is another ROM whose basis is the AOSP. The primary goal of Dirty Unicorns is to improve customizations without losing its stability. In fact, Dirty Unicorns is one of the best Custom ROMs for Android out there. 
So, many Custom ROM developers try to mimic DU's interface by simply copying the source codes. Finally, Dirty Unicorns doesn't even accept donations because this Android project is completely a hobby. 
Havoc OS
Firstly, Havoc OS is an excellent custom ROM and is based on the famous AOSP. Surely, this ROM offers many customization features, along with pre-installed applications. In fact, Havoc OS is one of the most customizable custom ROMs for Android out there. 
However, in many cases, Havoc OS seems to be unstable. So, this ROM doesn't quite fit the word usable for all. But, it does have an awesome look and feel to it. Finally, the Havoc OS ROM will serve only those who know that he is doing. 
Lineage OS
Lineage OS is most probably one of the best custom Roms for Android, so far. Being the successor of CyanogenMod ROMs, Lineage OS offers the most features. Firstly, this ROMs gets all its codes from Google's AOSP and further customizes it. Furthermore, many ROM developers use the source codes of Lineage OS as their main line of code. 
Additionally, LOS is fully capable of handling almost all Android devices that can install it. While LOS features many pre-installed apps, it is not that buggy. Finally, if you want regular updates, tons of cool features, and the fastest UI, then LOS is the way. 
Pixel Experience
The Pixel Experience is the closest you can to a Google Pixel phone. If getting a Google Pixel phone seems too pricey for you, then surely you can try the Pixel Experience ROMs. In fact, this ROM can convert your ordinary phone into a fully stable Google device. 
Furthermore, Pixel Experience has all the pre-installed software that you will ever need. But, there is a downside to this fantastic custom ROM. And that is, the Pixel Experience doesn't have too many customizable options. So, you can't change anything unless you are a superuser. 
Paranoid Android
If LOS or CyanogenMod is not your thing, then the Paranoid Android can be a popular option. Surely, Paranoid Android ROMs are an alternative to your stability problems. In general, this ROM offers its users a totally customizable interface and a fast experience. Paranoid Android is way ahead of its time. And so, the latest versions of Google android integrate their features in their latest version. 
For example, the feature of Ambient display was first available on the Paranoid Android ROM. Later, Google integrated this feature on to its latest Android version. Furthermore, Paranoid also has features like Hover mode and also Pie that is perfect for all navigations. 
Resurrection Remix
Firstly, the Resurrection Remix is the most customizable custom ROMs for Android until today. In fact, it is so custom-built that you don't even need a root to uninstall system apps. But all these features come at a price. Resurrection Remix is not as stable as you would think. 
However, this amazing room is very usable for all day to day tasks. Furthermore, you will get an awesome combo of performance, power, and efficiency. So, if you want something out of this world, then the RR will simply be your top choice. 
FAQs
Which custom is ROM best for Android?
There are tons of useful ROMs for Android OS. But not all of them offer the same stability and features. So, here are five of the best custom ROMs for Android,
Pixel Experience

Lineage OS

Havoc OS

Resurrection Remix

AEX ROM
Where can I download custom ROMs for Android?
Indeed all Custom ROM developers have their websites that are also official sites. So, if you want to download custom ROMs for Android, it is better to visit their main site. But, many individuals also collect information from those websites and publish it, Community groups. So, you can also search the download link from FB groups. 
What are custom ROMs for Android phones?
A custom ROM is a version of the Android operating system that can replace your existing one. Furthermore, you can get a better performance boost, battery life, etc. while using these ROMs. However, utilizing Custom ROMs will invalidate your warranty. So, you should install a custom ROM after you get no security updates at all. 
Can I install any custom ROM in my Android?
While you can try installing custom ROMs for your Android, not all will work for your device. It is because of the settings of your phone. The custom ROMs need to have the exact settings that match your device. In other words, you need to customize or tweak the custom ROM if you want to install it for your phone. 
Are custom ROMs better than stock?
Indeed Custom ROMs offer many cool features for your phone. But not all phones respond to Customs ROMs the same way. There are certainly downsides to both of them. So, custom ROMs are better than stock ROMs if you want some certain features more than others. 
Should I use custom ROM?
If your mobile manufacturer doesn't give you updates, it is better to try a custom ROM for your phone. Indeed customs ROMs will give you better performance, longer battery life, and other cool features. However, if your device has a valid warranty, using a custom ROM is not a good idea. But if you need the latest version of Android, then custom ROMs is surely the way for you. 
Is it safe to install custom ROM?
Surely, all custom ROMs are not built for your specific device. However, if you select the Custom ROM for your mobile model, then you can run the custom ROM safely. Otherwise, you might get stuck in a boot loop. 
Ending note of Custom ROMs for Android
The Android operating system is indeed the most popular OS in the market. The reason is that you can customize its settings by merely installing custom ROMs for Android. In fact, customs ROMs are more reliable than the stock ROM. Furthermore, you can get a bloatware-free phone and also get a good UI with custom ROMs. 
Finally, you should be aware of boot loops and System errors. It is because custom ROMs can cause interrupt system settings in some cases. But don't worry. There are tons of developers who are working on custom ROM for your phone. So, install the ROM that is specific to your phone.