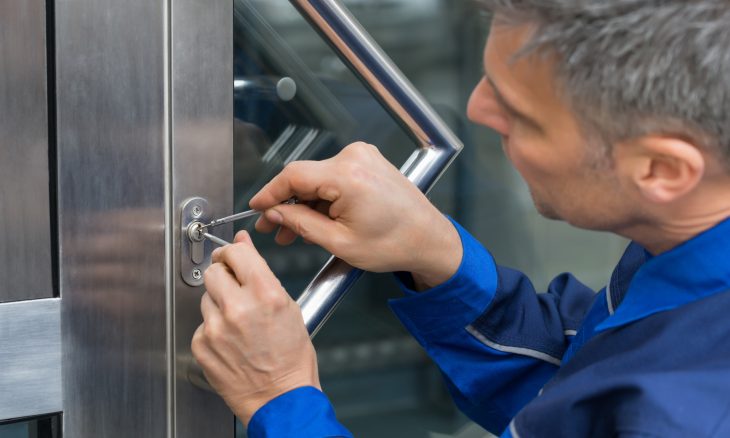 Did you know that the locksmith industry generated a total revenue of $2 billion in 2018?
It's not surprising to see why. Everyone requires locksmith's services. These invaluable allies can help open a car door when you locked the keys inside, assist business owners to access their safes, or re-key a door for a homeowner.
You may also rely on them to sell you security-related merchandise like safes and security systems.
To become a locksmith, you'll have to consider your personal reputation as well as your professional efficiency. There are many factors that make a successful locksmith business, but here are the top eight to take into consideration:
1. Create a Business Plan
First, you have to write down a clear and feasible business plan.
You could consult your local small business administration or an established locksmith for tips on setting up a locksmith business. They'll guide you on how to make a business plan and refer you to the best places to get help with financing.
Also, they can provide valuable advice on the profitable niches to specialize in within the industry.
Once you've identified a suitable niche to venture into, choose a name for your business. It's advisable that you search the internet to confirm that the business name you've chosen isn't used by another entity.
2. Know the Legal Requirements of Your State
Legal requirements differ from state to state. Some states require licensing, bonding, insurance, and certification, while others simply need a background check. Nonetheless, it's always recommended to have licensing and certification to protect you from legal liability as well as boost your credibility.
Consult your local government to get proper guidance on how to start the legal process.
3. Legalize Your Entity
Legalizing your business prevents you from incurring debt in case your company gets sued. With that said, register for several federal and state taxes before you begin the business. Make sure to contact your state Department of Revenue to inquire about the sales tax license.
You may also need to open a business account for personal assets protection as well as seamless accounting and tax filing. Additionally, don't forget to obtain the necessary permits and licenses to avoid hefty fines that may lead to business shut down. Visit your city or clerk's office for these credentials.
4. Lease an Office
If you're a sole proprietor, a website and virtual office will help you skip on the expensive office overhead costs. However, if you're starting as a corporation, ensure to have a physical office with enough room to accommodate equipment, staff, and computers for handling invoices and paperwork.
Ensure that the office is an accessible area, with secure parking for your van and storage space for the supplies. You should also consider hiring a signmaker to create a professional-looking logo.
5. Buy the Tools and Supplies You'll Need
Since these vary with work you do, first research to determine the tools you'll need in your niche. Make sure that you've got the basic locksmith tools, including:
Key cutting machines
Lock picks sets
Code cutting machines
Lockout kits
Key duplicators
Re-keying kits
If you're operating from a van, consider getting equipment like the Miracle A9. Although expensive, this milling machine enables you to cut almost every key by code as well as cut duplicate keys. The machine can also help to save on space since it replaces three other key cutting machines. This is especially useful for mobile locksmiths.
Additionally, you could order for access control systems, security camera parts, and safes. To save on cost, request your supplier to give you a discount on smaller items and ask for package pricing on the entire order.
6. Get a Van
A van can be a good investment for storing equipment as well as adding credibility to your business. You can start by buying a used commercial van with opaque windows to conceal your supplies. If you're running a mobile-only service, buy a full van and stock it with the commonly used tools and supplies.
You should also consider having it fitted with shelves, bins, and other storage containers to maximize storage and workspace.
If you're a commercial locksmith, a smaller van will give you the best mileage, saving you thousands in fuel costs every year. Also, ask your signage company to have your logo, name of the company, and phone number clearly displayed on the van.
7. Advertise Your Business
You could start by word of mouth and getting referrals. Once people get more familiar with your services, you could start sending direct mailings and posting ads on the local directory or the newspaper. At that point, you should also consider creating a website that contains:
Contact information
Operating hours
Areas you serve
Client testimonials
The exact services and products you offer.
Remember to use keywords like "security systems" or "home security" when posting content to rank higher in search engines. Also, make sure that your company appears on Google Places, Mapquest, and any other online directory.
Don't forget to prepare brochures and sales pitch for face-to-face marketing.
8. Promote Your Service
Once you've set up the business, arrange appointments with several retail and factory owners and offer to provide a free business security audit. Provide your clients with discounts on office sales, security systems, and access systems.
Make sure to join groups related to your niche so that you can keep up with trends and news on the locksmith business.
Start a Locksmith Business Today!
These steps may sound daunting before you set up your locksmith business. However, once you begin the process, you'll start to enjoy the work. Make sure to get more details regarding the services of a locksmith.
Follow our blog for more insightful business and tech articles.