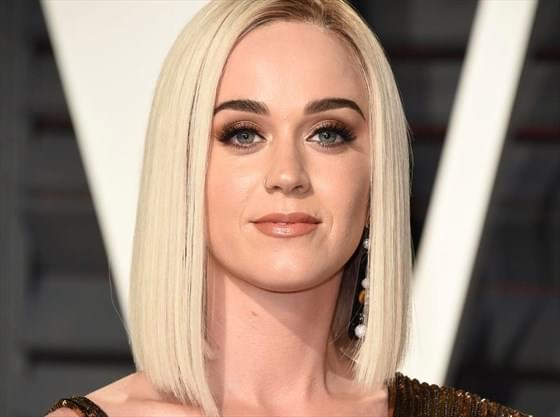 Katy Perry or Katheryn Elizabeth Hudson, is a famous American Singer, songwriter and an actress. She is best known for his numbers 'I Kissed a Girl', 'Teenage Dream', 'Hot and Cold' and 'Part of Me'. The singer first gained popularity through her debut single 'I Kissed a Girl' in the year 2008 that topped the U.S. Billboard Hot 100. As per the records of 2019, Perry's net worth is approximately $330 million and places her among the most famous American pop singers across the world.
Katy Perry's Net Worth and Success Story
Her early Life
Born in Santa Barbara in California on 25 October 1984, Katy Perry was the second child of Pentecostal Pastors Mary Christine Hudson and Maurice Keith. She has a younger brother David and an older sister Angela. Perry grew up listening to gospel music that became her career's focus in the initial years. On leaving Dos Pueblos High School, she signed with Java, her first music label contract and started her career as a musician.
Her career
Katy Perry started taking music lessons in the year 1999 at the Music Academy of the West. She kick-started her career with her first studio album, a gospel album with Red Hill Records that released in the year 2001. Unfortunately, the album wasn't a hit as it featured contemporary music blended with Christian rock. She then shifted her focus to popular music. When she was 17, she traveled to L.A. and recorded a few songs with different music labels.
It was after four years in 2005 that a movie named 'The Sisterhood of the Traveling Pants', included one of her songs. Later she featured in a music video titled "Learn to Fly". After years of hard work and consistent determination, she finally got to sign a contract with Capitol Records Company in 2007.
One of the Boys
She released her second studio album, 'One of the Boys' that included her debut single, "I Kissed a Girl". It was received well by listeners, rising to the top of the leading music charts across countries. The song was soon topped on the U.S. Billboard Hot 100 in the same year and got viral across the globe. The studio album also included other hits like 'Thinking of You', 'Hot n Cold'. The album soon reached the ninth spot on the U.S. Billboard 299 and has sold over 7 million copies till date globally. 
Later that year, Perry was a part of the "Warped Tour" and in 2009, she hosted the 'Hello Katy Tour'.
Her third music album was 'Teenage Dream' which was released in 2010 and ruled the list of U.S. Billboard 200 at5 number one. On commercial grounds, the album sold over 6 million copies including a few smash hits like Firework, California Gurls and Last Friday Night.
In the year 2010, Katy Perry launched her new music album named "MTV Unplugged," including 5 singles from "One of the Boys". She also sang 'If We Ever Meet Again'., alongside Timberland. Later, 'California Gurls' topped the U.S. Billboard Hot 100 list.
Prism
Her fourth album Prism was released 2013 and she knew it is not the time to look back! Prism also topped the U.S. Billboard 200 with massive hits like 'Roar', 'Dark Horse', 'This is How We Do' and 'Unconditionally'. Her album sold over 4 million copies worldwide. Her continuous hard work led her fifth album Witness in 2017, which also debuted on top of the the U.S. Billboard 200 chart. It included another set of hits in her career such as 'Swish Swish', 'Bon Appetit' and 'Chained to the Rhythm'.   
Talking about her film career, Katy perry starred in a few movies like Brand: A Second Coming in 2015, Zoolander 2 in 2016. However, her first reak in the movie line was in 2012, when she created an autobiography titled – Katy Perry: Part of Me. It was a documentary featuring across the United States and turned out to be a huge hit. The following year, Katy voiced for the animated film, "The Smurfs 2", the sequel of Smurfs.    
Awards and Accolades
The American Singer and Star has bagged over 90 awards and 305 nominations in her career till date. Some of her honors include 6 MTV Europe Music Awards, 16 ASCAP Pop Music Awards, 5 American Music Awards and 15 People's Choice Awards, 4 Music Video Production Awards and others. Among her many achievements, she has been the first music artist gaining over 1 billion views on multiple videos. She is. She is known to be among the artists in the top 10 best selling digital singles list across the United States. Perry is the first musician top has 3 songs listed as certified, Diamond.
Her achievements in other fields
Apart from singing and acting, she has been a part of the judges' panel of the popular show American Idol for 3 seasons, with the 3rd season ongoing. Her being on the judges' seat hogged a lot of industry in the American music industry. She joined with Lionel Richie and Luke Bryan on the judge's panel in 2017 for American Idol. She is the youngest judges in the music show. Katy Perry is the highest-paid judges with an annual salary of $25 million, making her total income to $50 million for the two seasons.
Along with American Idol, she also has endorsements with leading American brands such as CoverGirl, OPI nail polish, H&M and ProActiv. She also has her perfume line as per the reports of Celebrity Endorsement Ads.
Her spending
With a net worth of $330 million, Katy Perry spends lavishly on her areas of interests and it is worth knowing about. Some of her most significant expenses include her Italianate mansion in L.A. worth $19.5 million. It is a convent that even got her into trouble with some nuns. She likes buying fancy cars. Her fleet of cars includes the Fisher Karma electric cars worth $450,000. Other car brands owned by the singer are Audi, Mini Cooper, Nissan and Maserati. She has got some of the world's best luxury cars. 
Another noticeable luxurious expense of Perry is her 30th birthday party in which she spent around $200,000 on flying with almost 70 friends to Paris for dinner on Eiffel Tower. Before the birthday bash, she spent for a vacation in Morocco with then boyfriend, Diplo.
She also takes cooking lessons for which she has paid around $67,400 and has bought two homes worth a total of %15.1 million.  
Katy Perry: Favorite Quotes
 "I crushed on the most popular guy in school! I saw him at a concert and I shouted out," Is that Shane Lopes? You were the most popular guy in my class, but you never wanted to go out with me. Instead, it was Amanda Wayne. What are you thinking now?" – Katy Perry 
I know that I have sex appeal in my deck of cards. But I like to get people thinking. That's what the stories in my music do." – Katy Perry 
"I saw a spider-I didn't scream 'cause I can belch the alphabet-Just double dog dare me! And I chose guitar over ballet and I take these suckers down 'cause they just get in my way. Then you look at me kinda like a little sister-You high five your goodbyes and it leaves me nothing but blisters- I don't want to be one of the boys, one of your guys-Just give me a chance to prove to you tonight that I just wanna be one of the girls, pretty in pearls and not one of the boys." – Katy Perry 
"People always ask me, 'What is it that you regret?' And I say, 'nothing because I could not buy what I've learned.' And I apply those things to my life I learn. And hopefully, hopefully, it helps me to be a better human in the future and make better choices." – Katy Perry 
"The internet is such a strange place. You can put up one thing on there like, Katy Perry was a taekwondo master of the black belt! When really all I did was one kickboxing class. That's how I think my short time in doing my gospel record was like." – Katy Perry 
Interesting facts about her life
She used to sing in churches between the age of 9 and 17.

Katy has three cats as pets named Kitty Purry, Morrissey and Krusty.

Her parents didn't allow her to watch MTV when she was a kid.

She wishes to kiss Megan Fox.

Perry is a smoker and loves buying vintage things.

Katy Perry performed in the fifth season of IPL (Indian Premier League) in April 2012 before a match in Chennai.

Her fellow mates teased her in school for having large breasts.

She loves Mexican and Thai cuisine, ice creams and crepes.

She was the goodwill ambassador of UNICEF in 2013 for supporting their initiative of helping children in Madagascar, accessing proper nutrition and education for children.
Things you didn't know about Katy Perry
Katy is the first woman to have 5 consecutive No. 1 hits from one record alone
In the year 2011, Katy became the first woman to have all the 5 songs from one album reach the first position on the Billboard Hit 100 chart. The album was Teenage Dream. To date, she is the second artist with this record, after the legend, Michael Jackson. As compared to Taylor Swift's net worth, Katy Perry have had a more successful career.
She was in a legal battle with nuns
When Perry wanted to buy a Los Angeles convent and convert it to a residence, she landed up into a legal battle with the nuns. The nuns thought it would be a sin to sell her the property. However, in 2018, she reached a settlement in her favor.
Sesame Street's episode featuring her never aired
Reportedly, Katy Perry sand a duet of 'Hot N Cold' with Elmo on Seasame Street in 2012, the episode never aired. As it was a children's show, the parents thought her clothes in the clip was revealing and the producer's pulled the song.
She came to know about her divorce through a text message
Her short marriage with celebrity Russell Brand ended with a text message he sent her stating his plans of divorcing her.
"He's a very smart man, and I was in love with him when I married him," she said in an interview with Vogue. "Let's just say I haven't heard from him since he texted me saying he was divorcing me."
If not a singer, she would have become a fashion stylist
With her great interest in fashion, Katy Perry said that if it wasn't music, fashion would have been her career. She told People, "I love creating looks I do it will all my girlfriends."
She is into transcendental Meditation
Russell Brand, her ex-husband, introduced her to transcendental meditation. During a heath conference at Vatican City, the singer said, "Transcendental meditation help a lot with anxiety. Instead of having to turn to prescription, I've been able to turn to this."
She likes singing in the shower
Yes, it's true! The popular artists revealed that she likes to sing songs in the shower.
Talking to W Magazine, she revealed, "I make up songs. Or I go, 'I like to move it, move it' … I've had several sing-offs with boyfriends. That's very fun — singing in the shower and scrubbing!"
She believes in Aliens
In 2014, Perry told GQ, "I believe in aliens. I look up into the stars and I imagine: How self-important are we to think that we are the only life-form? I mean, if my relationship with Obama gets any better, I'm going to ask him that question. It just hasn't been appropriate yet."
Jonathan Taylor Thomas was her childhood celebrity crush
As a kid, Katy had a crush on Jonathan Taylor Thomas, the teen idol of the time who featured in 'Home Improvement'. It seems she is still awe of the celebrity as back in 2009, she tweeted, "where [in] the world is Jonathan Taylor Thomas. I loved you JTT."
In a nutshell
Katy Perry is a famous American pop singer, stress and model shining all over the music and film industry with her amazing performances across the world. As of 2019, Katy Perry's net worth is $330 million.