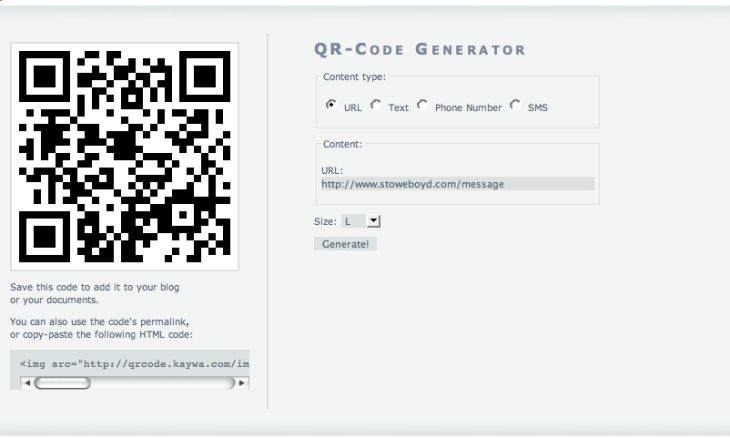 We all are surrounded by QR Codes in this century. One of the most typical uses of QR codes is through its integration with a Google Form. That's why, today, we'll discuss how to create a QR code for a Google Form.
Whether we go to a grocery store, purchase a book or a travel package or our favourite game for which we've been waiting for so long, QR Codes have been following us all. Maybe you decide to share a google form with QR Code in future. Therefore, learning how to create a QR code for a google form will be a beneficial skill.
A QR Code is typically a scannable structured symbol (generally square-shaped) with distinctive patterns. Searching for a form link in WhatsApp chat (or Facebook, etc.) can sometimes become painstaking. Consequently, the surveyor/researcher might be unable to fetch as many responses as he/she needs to. But with these 21st-century codes, this problem can be resolved.
How To Create A QR Code For A Google Form 
To create a QR Code for Google Forms, you need an online QR Code Generator. Well, there is no need to get perplexed.
There are two types of QR Code Generators: Dynamic & Static. But which one will you choose? The science behind selecting QR Code generators isn't at all confusing, so let's get down to it bit by bit.
QR codes created with dynamic code generators are editable. This implies that you can redirect the user to a new URL anytime after updating the code link. Not just that, they are pretty convenient when it comes to marketing surveys because they provide analytical results. It makes analyzing data country-wise, city-wise or based on device etc., easy.
But all these functionalities are not available in the case of QR codes generated using a static code generator.
That's why a dynamic QR code generator is highly productive and thus strongly recommended. Nevertheless, if you're pretty sure that you will settle with the generated QR Code once and for all, you can opt for a static one.
How To Create A QR Code For A Google Form Using An Online Code Generator
Creating QR Code for google form involves the under-stated key steps:
Frame a Google Form.

Select an online QR Code generator tool.

Copy & Paste the Google Form Link into the QR Code Generator.

Generate The QR Code.

Share The Code.
Let's discuss how to create a QR code for a google form in detail…..
Firstly, you need to prepare a Google Form. You can move to the next step if you already have prepared one.
On your Google Form, click on the 'Send' option.
You'll see three icons in the 'Send Via' Section.
Click on the 'link icon.' You'll get the automatically generated link for your form. The link can be shortened by checking the box next to Shorten URL.
Click on 'Copy' to copy the form link.
Now paste the copied link into an online QR Code generator of your choice.
Proceed to create and download the QR Code for which you probably need to sign-up on the platform. Most QR Code Generators provide alternatives to customize the generated code for colour, style, pattern, frame, etc. In fact, you can also add a logo or an icon to the code. QR Codes are generally downloaded in PNG format because of the utmost finishing in printing. Nonetheless, SVG or PDF formats are also options.
Then the downloaded QR Code can be printed and/or also shared via mail or text. 
And you've successfully learned how to create a QR code for a Google Form.
Why Should You Customize A QR Code?
Well, a QR code is no less than any other technological advancement today. That's why it is used at a major level in present times. But as we have talked of making alterations to a QR code, one thought probably has crossed your mind: why should you customize it? Or what's the use of customizing a QR code?
Most importantly, customizing QR codes help you rake in more scans. Call To Action (CTA) like 'Scan Me' or 'Know More' or 'Get Info' must be added to QR codes. They stimulate a person to scan, and consequently, you'll get more results.
Other things that a QR code can be customized for include- pattern, color, frame, icon, etc. In fact, you can also add a logo to your QR code. Thus, customized QR codes are also more credible. Think it's tough? Not at all. The majority of QR Code generators provide the feature to alter these codes. Just make sure to save the changes once you are done editing it.
Moreover, customized QR codes have assisted the majority of people in submitting contactless responses during the Covid outbreak. They were used widely to get responses and collect assessment results and polls.
Around half of the global population shifted to QR Codes during the pandemic, and since then, these codes have been used in the research sector (for healthcare, skincare, marketing, agriculture, etc.) a dime a dozen. Undoubtedly, learning how to create a QR code for a google form is inevitable. Even schools and organizations started using Google Forms embedded with QR codes to collect data, contact information, get feedback, opinion polls, tests, etc. If you're having a hard time collecting responses for Google Forms, read about how to get answers on Google Forms.