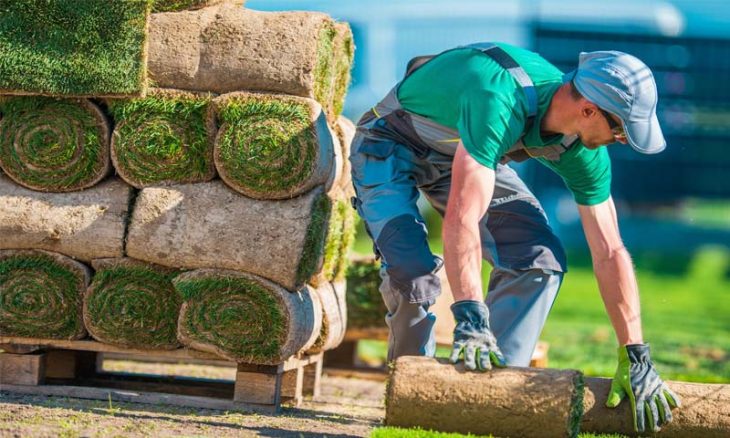 The landscaping industry brings in around $93 billion annually, meaning this is a very lucrative business to get into. But starting from scratch can be difficult.
If you're a new landscaping business owner, here are 7 key tips for success.
1. Have an Area of Specialty
When you're trying to grow your business, it may be tempting to try and cover all aspects of landscaping. But this can cause you to be just adequate at the services you provide.
To really excel, focus on specific areas of landscaping, like waterscapes. That way, you can be an industry leader.
2. Do Digital Marketing
While traditional advertising works just fine, you should add digital marketing as well. You'll have a bigger reach and the majority of consumers are online already.
Just by being active on social media, you can already drive sales up. And you don't even have to pay to post!
3. Advertise on Your Truck
You're probably traveling through town often, going to various work sites.
Do some advertising while you're on the go by having your logo and business information painted on your car. It's a low-cost investment and you won't have to put more money into it until years later when you need to touch up the paint.
4. Create Lawn Signs
When you're working for a client, ask permission to put some lawn signs up to advertise your work. That way, anyone who drives by and sees the landscaping knows who to get in touch with if they want work done.
5. Get Testimonials from Current Clients
Word of mouth is a powerful way of advertising, so use it to your advantage. Encourage your current customers to leave testimonials for you by offering a discount on their next services. You can also ask them for quotes to put on your website and social media.
6. Create Mutually Beneficial Relationships
As a landscaping company owner, you need connections in the industry to ensure continued business. A good way to do this is to network and build relationships with other people in your industry.
For example, you may have a sod supplier you work with. In exchange for working exclusively with them, you might have an agreement that they'll recommend your services to their other customers.
7. Consider Other Services for the off Season
In the wintertime, not as many people will require landscaping services, especially if it's snowing. To generate profits all year long, think about specializing in services both on and offseason. For example, in the off-season, you can focus on snow removal.
Grow Your Landscaping Business
By employing the 7 tips we've given you up there, you can grow your landscaping business and increase your revenue. It may be challenging to get it off the ground at first, but once you see the number of happy customers explode, it'll all be worth it.
For more information on growing your landscaping business, please check out our tech articles.