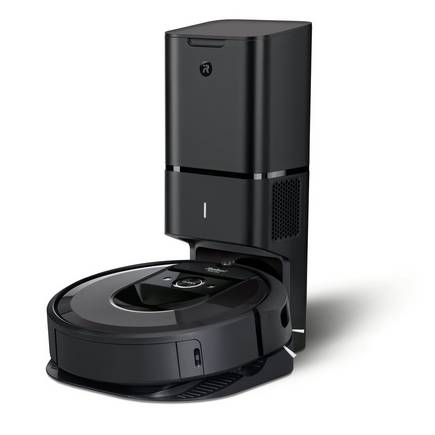 Technology never fails to surprise you. By the time you get used to it, there is always some new tech waiting for you. The surge in technological advancement has been crazy in the last few decades.
Every year, there is some new technology with better designs and more reliable mechanism. Gifting someone gadgets can never get boring because people will always find some use for it. If you are wondering what to give your friends, we have a list of some gadgets that you should consider getting.
      IRobot Roomba i7+
IRobot Roomba i7+ takes charge of the cleaning of your house and does so without your interference. It automatically charges and empties its dust bin into a bigger bag. The only work you have to do is change that bag after every thirty cleanings. Every time it runs, the Roomba improves its map of your home so it can do a dedicated cleaning of any room.
People who are neat freaks will be glad to know that although it does the sweeping on its own, it makes sure that nothing is left behind. It cleans up after itself and is so efficient you may not need to clean again for a few days. The vacuum empties on its own and has a clean base automatic dirt disposal.
    Zolt Laptop Charger
There are power banks for charging your mobile phones, but have you ever needed one for your laptop. I know I have. Sometimes, you are traveling, and you need to work on your laptop, which is not charged. Buy the Zolt Laptop Charger for $99.
It is a device that will charge a laptop, tablet, and smartphone at the same time, so you don't have to wait around and decide which device to charge first. Its size is small, so you can fit it in the pocket of your jacket. People who have used Zolt Laptop Charger Plus have given positive reviews.
    Noise Reduction Ear Muffs
These earmuffs are a lifesaver as they cancel out all kind of noise. So whether you are traveling and want to get some sleep, or are mowing your lawn and don't want to listen to the loud noise, a good pair of ear muffs will help you out.
If you have a friend who faces a similar problem, then it would be better to gift them ear muffs that can give them the peace they desire. Visit Doctear and have a look at such earmuffs and earplugs.
    NASA Sleep-Promoting LED Light Bulb
Millions of people have trouble sleeping at night. Astronauts are no exception, especially when they are in outer space. The sleep-promoting LED light bulb was developed for astronauts that were on the International Space Station.
The bulb is meant to help regulate a body's natural circadian rhythm as the light emitted from it stimulates melatonin production (something we need to fall asleep).
    Canon Ivy Mini Photo Printer
In this digital age, printed photos are treasured memento. You can click pictures and view them the minute they are taken. It is only fair that there should be a device that can take a print out on the spot as well. With Canon's Ivy Mini Photo Printer, you can print photos from your smartphone in no time.
You can add custom features like emojis and stickers, and filters before you print out the picture. There are other options as well, such as tile or collage printing. The photos are water resistant and smudge-free. This is a More Gift Ideas for your photographer friend who loves technology.
    Ultimate Ears MEGABOOM 3
With 20-hour battery life, this speaker is perfect for parties! You can customize the equalization through its app and connect it with other Megaboom speakers.
The outer case of the speaker is waterproof so you can use it as a roaming DJ stand in your pool party. Isn't it amazing?
    UHoo Indoor Air Quality Sensor
This sensor helps provide healthy air to your loved ones. This device gives you nine factors that impact on the air that you breathe in your home or office. You can connect it with your WiFi as well as to many smart home devices.
The sensor measures indoor temperature, dust, humidity, toxins, carbon dioxide, air pressure, etc. This is especially useful for people with allergies or asthma. After the device tests the air, it gives you an analysis with tips to achieve a safe atmosphere.
    Fitbit Charge 3
When technology is combined with fitness, it can produce amazing results. Fitbit Charge 3 is both technically advanced and refreshingly simple, which makes it one of the most reliable trackers right now.
With its constant heart rate monitoring, the battery life of Charge 3 can last for seven days. Some of the features include automatic exercise detection and sleep monitoring, so it can keep tracking even when you have forgotten about it.
    Spy Ace EC
If your friend is going to spend the winter skiing or riding, you should consider buying Spy's Ace EC. It is a pair of goggles with three lenses in it. There is a button on the side, which triggers a shift in color. So for instance, if it is sunny at the top of the mountain but shady below the tree line, you can change your goggles without slowing down.
These are fog-free goggles that are compatible with the most popular helmets, so you can wear them without sacrificing your comfort.
    Caavo Control Center and Universal Remote
Home entertainment has evolved and reached new heights in the past couple of years. Caavo has a central hub that accepts four HDMI inputs for streaming devices, gaming consoles, cable boxes etc. You can control all of them through the Caavo remote or a smart assistant like Amazon Alexa. The device has a simple search function so you can view movies and content at all the connected devices.
All the tech gadgets mentioned above are incredibly useful, and any tech-lover would love to have them! Have a wonderful day!
About the Author:
This article is written by Katherine Joseph. She has been wearing hearing aids for over twenty years and still is a veteran of the audiology industry. She gives a holistic view of the hearing aid industry and the equipment available at https://doctear.com/.