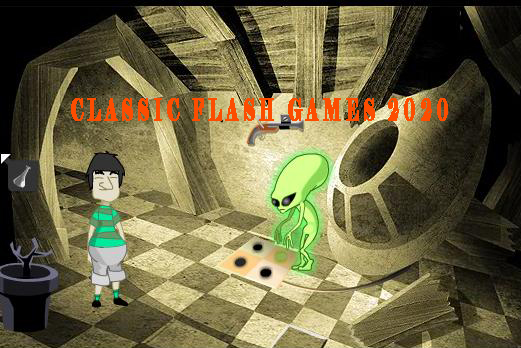 Firstly to newbies, Classic flash games, or browser games, as some prefer, are games played directly on your browser. You don't need to download any content whatsoever to your PC. Instead, they use standard web technologies. Games like Bowman, Fancy Pants, Cube Field, Douchebag Workout, and Balloons back in the days could give hours and hours of entertainment. The fact that the games are free and available at a moment's notice was impressive.
Depending on the time it took for the webpage to load as back then, the internet was kind of trash. These games did pretty much save you from a lot of boredom if you didn't own a console. Although Neopets was one of the best online games that used Flash back in the day. Nowadays you can buy neocash cards to get ahead if you still play or want to get back into it.
So, why are these games even termed as Classic flash games? Well, typically, when you refer a game as a Flash game, it means Macromedia Flash creates them. Also, the use of the Actionscript programming language was one of the earliest ways programmers made games for web browsers.
Several websites like Newgrounds and Miniclip pioneered the wave for hosting the Classic flash games and flash animated content. The thing that makes Flash efficient is that, when you create content, you export it as a Swift file. Swift is a lightweight file, meaning that content can be uploaded and downloaded significantly fast than other data.
About Flash Game:
classic flash games, for some, maybe the epitome of wasting time. But you can't deny that they appeal when you have some five minutes to spare. They are much better than just cursory glance at Facebook or even Twitter. The games have come a long way from their humble vector-based beginnings to becoming more sophisticated and fully-featured.
Some of these games today offer an in-depth storyline and even some cutting-edge graphics. They are the best alternatives to hold you over between meetings or even during those drab hours of the day. With just the web browsers and the plug-in Flash player, you can immerse yourself into these addicting small games. They are easy to learn, and you can also play on social media sites like Facebook. They are an excellent distraction, and these games are perfect places to meet a new friend or even enemies.
AV
Browser games include all video game genres and can be both single-player and multiplayer. Also, the most significant advantage is the fact that they are portable. You can play on multiple devices; therefore, you don't have to just sit at your PC or laptop.
Even though Adobe is planning to discontinue flash support, existing classic flash games aren't going anywhere or also become unplayable. It just means Adobe will cease the development and release of Flash, but older versions will be available for use. Want to have some ultimate fun playing these classic flash games? Here I present to you the top 10 classic Flash games in 2020.
Tenebrous did develop this epic arcade game. It uses WebGL to run faster in modern browsers. You don't have to worry about its compatibility with your browser. It's a fantastic arcade game in which you must travel through a series of moving tunnels without touching the side. Accelerator is a real game of speed, the tunnels move extremely fast, and when you hit an object, you crush. You must have reactions and quick fingers to keep moving and avoid smashing against the tunnel walls.
To challenge your reaction further, you can change the speed setting to make the game slower or faster. Once you get used to the gameplay, you can ramp up the speed and test your gaming limits. Released in September 2011, the game has several impressive features; it has five game modes. You can play up to a speed of 1400. The graphics are awe-inspiring. The obstacles, such as splits and curves, are so many, which makes the game a thrill.
The controls are WASD or arrow keys to move. The R key is for restarting the game. If you have some time to spare or when bored, this high-quality avoid game is definitely a go-to.
Run is a very entertaining and straightforward game. You have to run through a squared hallway filled with tiles you walk on and holes to avoid. Sounds simple right? There is more, you can jump on the wall, the hallway rotates, and the wall you jumped on becomes your floor. The hallway is the concept I liked about this flash game. Run would be an ideal game for those who enjoy simplicity and ease in games.
However, Run can become more difficult the more you play it. The exciting feature of this game is the exciting concept with a rotating hallway. It's a fast-moving reflex game. Also, the fact that it's simple, easy, and entertaining gameplay. The con can be that it's tough for people with poor orientation.
Sky Island is a pretty exciting game. The game is about dark souls that have landed on the Sky Island and are ready to steal all the stars. It's now up to you to defeat the dark souls and save the island from the menace. Pretty impressive, right? This game helps you see the world from a different perspective. This different point of view is real bread and butter for the game. However, this game can be quite challenging in its way. The puzzles might be tough, but you can look for some guides on the internet though that's cheating.
The remarkable features in this game include the mind-blowing discoveries. Also, the unique ability with perspective rotation is jaw breaking. It has a good design. The con is the fact that it's a short game because it's so good and maybe not enough content.  The controls for this game are WASD keys to move and Up or the W key to jump. You can use the mouse for changing perspective.
Ever played Super Mario Bros? Then this is its parody. The gameplay is fascinating. Players, as Mario enemy parody, attempt to stop a hostile plumber, a parody of Mario. The plumber has invaded their kingdom to stalk a princess, a parody of Princess Peach.
The exciting thing about the game is the various characters in it characters such as regular gumba who needs to avoid being killed by the plumber. There is spiked gumba that has to trick the plumber into jumping on him. Also, there is the notorious red gumba who can attack the plumber. The game also has a pretty impressive variety of levels. The game is addictive, fun and classic Flash games as you try to avoid getting killed while trying to stop the plumber. It's a single-player game mode and was developed by Keybol and released in 2016.
Since its debut in 1993, this is a well-known game among many people. It's an original game developed by id Software. It's in the first-person shooter, and it focuses on exploits of an unnamed space marine. He operates under the auspices of the Union Aerospace Corporation, which fights hordes of demons and the undead.
It's a quite fun game and a thrilling one as you fight through the nine levels that have many monsters and demons. The interesting fact about this game is that it pioneered the first-shooter mode. The gameplay continues in Doom II: Hell on Earth, where player characters return to earth, finding it invaded. The demons have killed billions of people, and it's your mandate as the doom guy to try and save the planet. To enjoy the first version of doom, it's available on the web, but I would recommend Kongregate an online game client.
Heli Attack 2 is one fun and exciting Flash game that is out there, and it's straight forward to play. Developed by Squarecircleco and released in 2003, the game does not have a unique setup, but it's so addicting. You play as an elite soldier, and your plane has been shot down and now haunted by enemy helicopters. You shoot up at the attacking helicopters that are firing bullets while you try your best to avoid them killing you.
The exciting part is where you have to shoot those helicopters down as more keep coming to try killing you. So you must fight for your life here, which makes Heli Attack an awesome browser game and deserves a spot. The most exciting features that Heli Attack has included the excellent point system, the fun gameplay, it's very competitive and straightforward. The downside of this game is the fact that it's too repetitive, and also it lacks a story mode.
This flash game is so epic, where you play this ninja type character that is in some weird portal room. There are several traps that you need to avoid, laser beams, and even explosions to move to the next level. The gameplay involves the use of several keys, right key, left key, shift through Z key, and a K key. You can use a combination of these keys to move and jump various terrains and also allow the ninja to perform lots of movements.
The beautiful thing about this game is the fact that it can also support user-made levels, which is so awesome. At the end of this game, it can get hard because of the time frame given to finish a level. You can add time by collecting more gold that adds two seconds for each gold piece that you collect. The drawback is, it's hard to see some of the robots in the game, which makes you lose most time.
Notpron is a fantastic flash game, and it calls itself the hardest riddle game on the internet, it might be right. If you want any success playing this game, you have to think outside the box to even win. Notpron has a total of 140 levels, ranging from 82 positive levels, 44 negative levels, and another 14 Greek levels. The three groups of levels don't look much different from each other apart from others being difficult than the others.
You get a photo that has different clues and hidden meaning that requires the player to perform various tasks. These tasks can include modifying the URL, editing the image level, and viewing the page source codes for other clues. This game is so fun because the solution to each level is unique such as decoding ciphers, image editing, and remote viewing.
This flash game is the second installment of Fancy Pants, an excellent platform game that wholly immerses and thrills you. The game lets you take control of the fancy stickman that wears awesome vibrant pants that you have to guide. The stickman goes through a series of complex and challenging levels that you have to take him safely through. An evil and angry rabbit has stolen your ice cream, and you must jump into the magical world.
You have to follow the rabbit to regain your golfing prize, which is a pretty exciting journey that you undertake.
The controls are simple, and the gameplay is free-flowing, which makes it a beautiful flash game available to play. You just need to watch out for the many obstacles, find keys to enable you to progress to the next level. This game is so much fun.
Rogue Soul is a fantastic side-scrolling flash game and one of the greatest games of all time that most can attest. Players on this game find themselves running, sliding, and jumping through the cartoonish city streets as they knock out the local militia. You have to transverse some fatal pits and also hand out flowers in exchange for ability upgraders. However, it's not the gameplay itself making Rouge Soul a knockout but also the perfect fluidity of the mechanics. There are other enjoyable moments in the game other than just the sliding and throwing a dagger at a spearman. This game is a real thrill, and once you get your hands on it, I bet you won't regret it.
CONCLUSION.
In conclusion, this is the top 10 classic Flash games, which are better. classic flash games are unique and easy to play with no requirement or download needed. I would highly recommend you trying to play some of these games. They can be entertaining to play solo or with your friends for multiplayer modes. Some of these games are easy, and others are a real tough puzzle, and some you will get obsessed too.